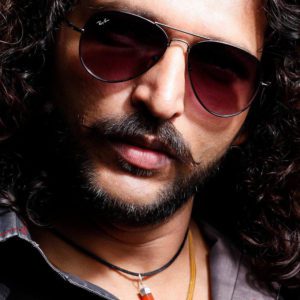 MADHUKAR SOMA
CELEBRITY PHOTOGRAPHER, TALKSHOW HOST & SPEAKER
FOUNDER / CEO - CREATIV SOULZ
Photography is not something I produce, it's something that produces a change in me and my clients. The camera lens captures what the human eye leaves behind. I consider myself nothing less than a chronicler of the human condition, for better or worse. When you see my photos, Am sure you'll agree.
About

MS
Madhukar Soma is a well-known advertising & fashion photographer. Being in the industry for more than two decades, for him, photography is not just a record of a physical presence but a documentation of the encounter between an energy of the subject & himself. While one can define this as beauty, or by some other metaphor, he finds it to be more complex & more soulful. He is an artist with a soul because what draws him to a subject is something atomic, and beyond any verbal description. Yet his camera captures it effortlessly. While he may use styling, situation & technique to enhance this attraction, he rarely attempts to alter it.
Madhukar Soma has two state of art studios; one in the heart of south Delhi and one in Sushant lok-1, Gurgaon, and shoots between Delhi, Bombay & Dubai as his clientele is spread across. Over the time, Madhukar Soma worked on the most prestigious clients and brands with best advertising agencies, top celebrities & people best in the business and have been appreciated as much. At the end of the day as an artist, medium may vary — be it photography, films, painting or sculpting — but for him, the soul expression won't.
His philosophy is simple: "never rest on your laurels". In spite of winning Best International Photographer 1999-2000 at Cannes Advertising festival, New York festival 2002-03 and many more Indian accolades like the Best Indian Photographer 2005-2009 by CAG, He believes that his reputation is only as good as his last work. Madhukar Soma excels at the fine art of handling even the most difficult of situations. On the sets, he's always in total control where the imagination takes flight.
He had an exhibition of his paintings as well as photographs in July 2015 at Visual Arts Gallery, IHC, New Delhi & preparing for his next in this year. He is also the founder of Shivi Art India, representing a great vision and commitment to create the world's best online creative community on this amazing platform along with his wife, Swapna Madhukar an Artist/ Art Curator and Co-founder Of Shivi Art India.
CLIENTALE
Coca Cola, Grasim, Reebok, Pepsi, Dominos, Pizza Hut, Sony, LG, Whirlpool, Dunkin Donuts, Biba, Adidas, Fab India, Jaquar, Himalayan, Aircel, Karbonn, Airtel, DLF, Spice Jet, Air India, Canon, Cream Bell, ITC, Lotto, Hero, GPI, Swachch Bharat, Honda, HP, Uni Lever, Black Berry, Hindustan Times, Times Of India, Haldirams, Nestle, Woodland, GM, Nat Geo, Volvo, Lotus, Revlon, Lakmé, VLCC, Sahara, Business Standard, JCT, Tata, WWE, Mc Donalds, Mercedes, Puma, Visa, Master Card, American Express, HSBC, Samsung, Colgate, Mitsubishi, Vodafone, GE, IBM, Shell, Mother Dairy, Volks Wagon, Suzuki, HLL, Dabur, Oberoi Hotels & Resorts, Radisson, Claridges & Resorts, Tulip, 3Cs, Vipul Builders, Maruti Suzuki, Gillette, Hyundai Motor India to name a few.